One of the less-used features in Intune is the Discovered Apps link within Device Details: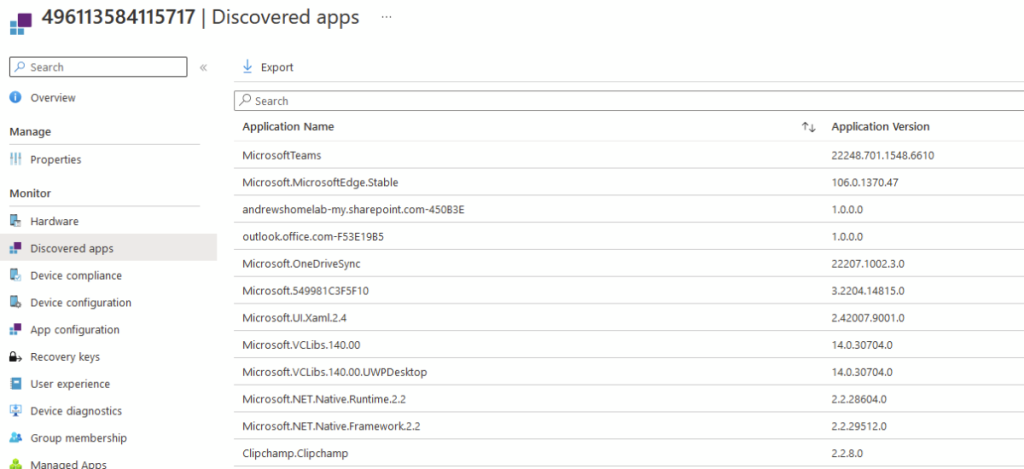 This gives a list of all apps it has found, whether deployed by Intune or installed in some other way.
Sadly, out of the box, you have to manually click through each device to have a look which is going to be unmanageable for large estates.
After a Reddit post discussing this, I realised I could grab the values from Graph, do some array based magic and give a basic software inventory for the entire estate and here it is!
As always, you can download the script from my GitHub or from PS Gallery:
Install-Script -Name intune-inventory-discovered-apps
When you run it, you will get a GUI with a list of the apps in your estate and the count of devices with it installed: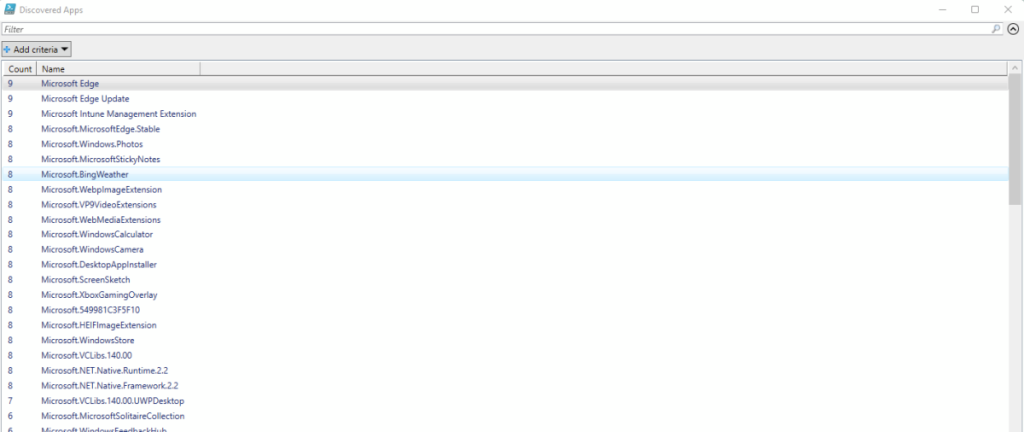 As it uses GridView, you have full search and Filter capabilities as well.
Clicking on an app will output the devices it has been discovered on, this will display in the PowerShell window, but will also populate the $deviceswithappinstalled array should you want to export the list.
Hopefully this is of use, comments, feedback and suggestions always welcome!